C1 - World Heritage Jeju
Tour Name :

C1 - World Heritage Jeju

minimum Pax

: 2 (group tour)

Time Required :

3D2N


Fee :

\720,000 per person
(Fri~Sun weekend charges \30,000)


Course :


Day 1: Seoul - Jeju - Dragon Head Rock - Yeomiji
Botanic Garden - JejuFolk Museum
Day 2: Jeongbang Waterfall - Seongeup Folk Village
Seongsan Sunrise Peak
Day 3: Jeju Folk Craft Natural History Museum
Cheonjiyeon Waterfall
meal : breakfast only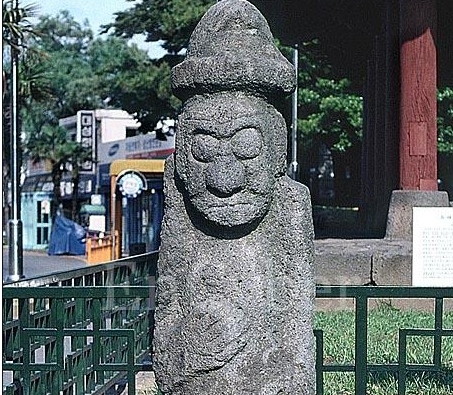 Jeju Island

Jeju's natural environment was preserved as best as possible.
The fantastically shaped rocks decorating the seashores, the
hundreds of Oreums(secondary volcanos) and the rearest
species of flora around the Baekrok-dam lake are all treasures
waiting to be discovered by visitors. One cannot see Jeju
Island unless one looks. It is like seeing only trees before
entering a forest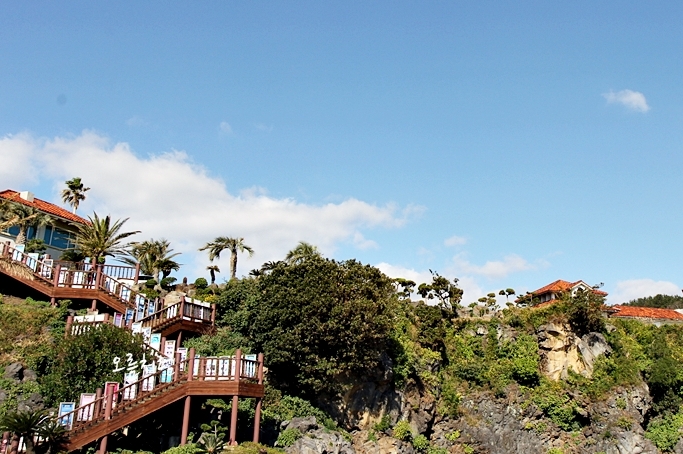 Jungmun Resort

Jeju island has a mild oceanic climate throughout the year with
the smallest annual temperature range in the country. The
temperature for the hottest summer months averages no more
than 33.5℃ and no less than 1.0℃ for winter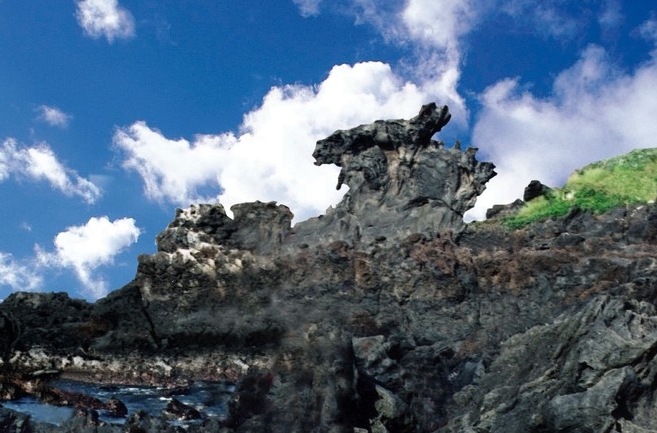 Yongduam

"Yongduam", a rock showing a writhing dragon with a grudge
A dragon living in the Dragon Kingdom wanted to ascend to heaven,
but it wasnt an easy thing to do. Realizing that he could be a real
dragon with a precious pearl of the mountain god of Halla, the dragon
stole the precious pearl from the god and successfully descended
to the valley of Yongyeon. However, he was discovered and shot by
the god arrow while flying. He landed on the beach where he turned
into petrified stone, crying and wreathing with agony and a grudge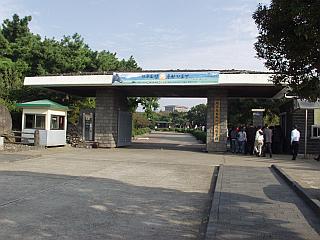 Jeju Folklore & Natural History Museum

Along with Samseonghyeol, this museum is a must course for tourists.
Walk about 100 meters to the east from Samseonghyeol, you will reach
Jeju Folklore & Natural History Museum. It revives the lives of Jeju people
so that tourists can see A to Z of Jeju.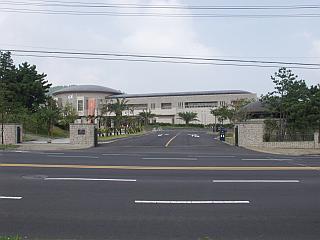 Jeju National Museum

Opened in June, 2001, Jeju National Museum displays 950 pieces out of
7230 collections year round.
In the Exhibition room 1 of prehistoric age and archeology are 250 pieces
of paleolithic and neolithic artcraft excavated at Gosan-ri which shows
the lifes of the first inhabitants of jeju, the birth of villages, and trades.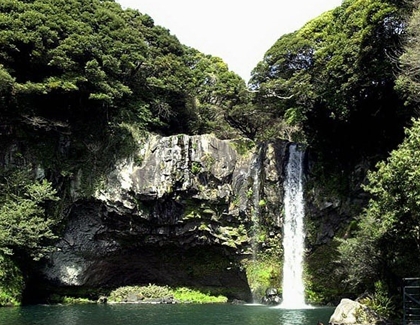 Cheonjiyeon Waterfall

The waterfall falls from a precipice with thundering sounds, creating
white water pillars. It has the name Cheonjiyon, meaning 'the heaven and
the earth meet and create a pond'. At 22 m in height and 12 min width,
the waterfall tumbles down to the pond to produce awe-inspiring
scenery.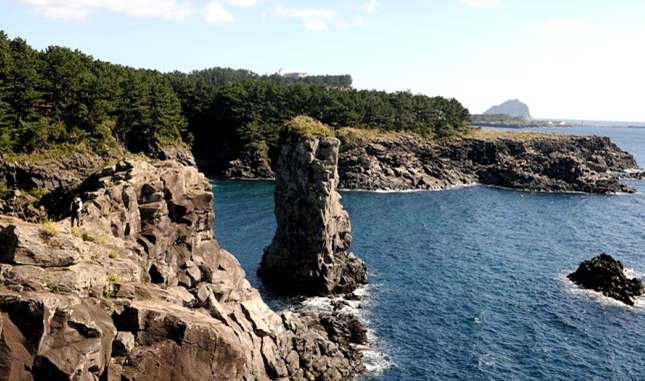 Oeodolgae

The absence of a life partner led to irresistible yearning and finally caused
her to become a rock.
This is what Oeodolgae signifies - abandoned and separated from the
headland.
With the unusual rocks surrounding the Haekum River at Namju and the
Chilsipri coast of Seogwipo, the 20-meter stone pillar "Oeodolgae"
stands out.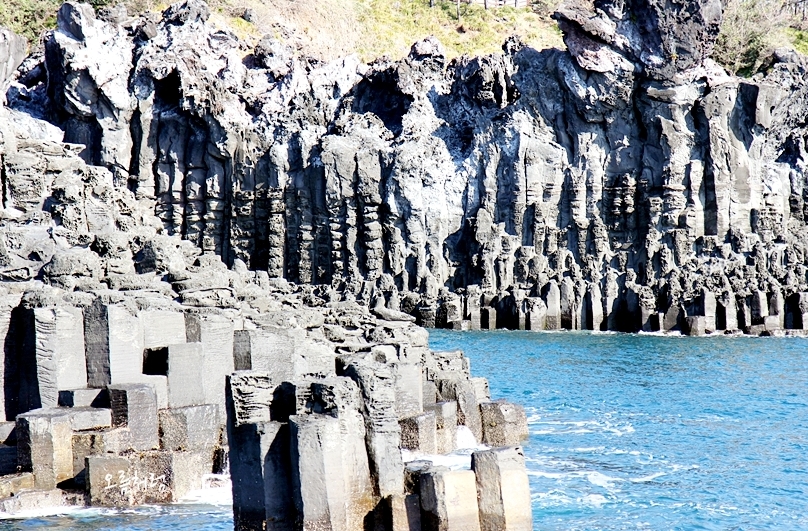 Jusangjeolli

The columnar joints are situated at seashore east Jungmun Tourism
Complex. Black hexagonal stone pillars are piled on top of each other;
they unfold like a folding screen as if a god elaborately piled up blocks
of stone. The sound of the waves crashing into the rocks is remarkably
refreshing. At the Daepo Columnar Joints, visitors can feel the mightiness
and exquisiteness of the nature. It was designated as Cultural Property
No. 50 by the Jeju Government.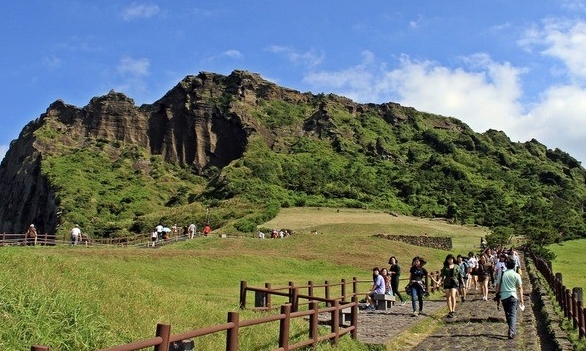 Seongsan Ilchulbong

99 rocky peaks surround the crater like a fortress and the gentle
southern slope connected to water is a lush grassland.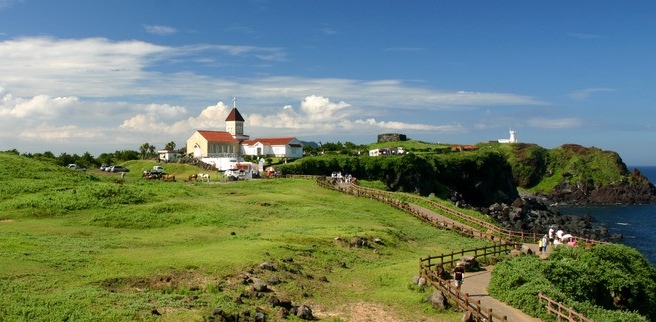 Seopjikoji

Jutting out at the eastern seashore of Jeju Island, Seopji-Koji is one of
the most scenic views with the bright yellow canola and Seongsan
Sunrise Peak as a backdrop.
The pristine beauty of Jeju can be seen in Seopji-koji. Sinyang Beach,
a meadow filled with canola flowers, peacefully grazing Jeju ponies, a rocky
sea cliff, and a towering legendary large rock (Sunbawe) all combine to
make nature s masterpiece. Unlike the other coastal areas of Jeju, it has
red volcanic rock (songi) and strangely-shaped rocks that at low tide
transform this area into a breath-taking stone exhibition gallery.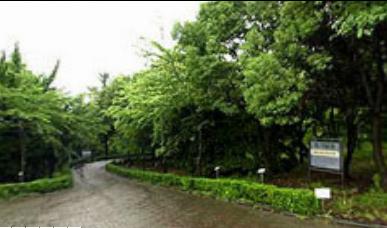 Halla Arboretum

Halla Arboretum is located on the 1100 Road on the mid-slope of
Gwangae oreum.
It features several greenhouses and a variety of gardens where 870
species of native and subtropical plants are raised and exhibited.
It is visited not only by students and experts for observation and
research but also tourists as part of theme tour.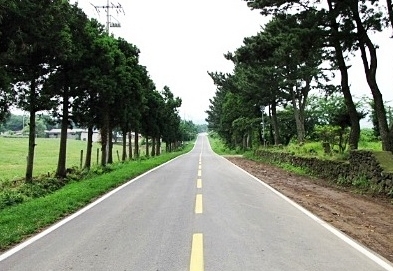 Mysterious Road (Dokkaebi Road)

On Mysterious Road (or Bugaboo Road), a parked car on a slight hill
road rolls uphill instead of going down hill. This is a result of an optical
illusion in which the lower part looks higher because of its surrounding
environment.

Tour condition

- All the tours Include the guide, transportation, admission fee.
- If you cancell your reservation on tour day. We will charge
100% cancellation fee to you.
- Some morning tours will be dropped off at Itaewon or insadong.
- We notice that We have no responsiblity for your personal
incidents and losses during all the tours.
- We are stuck in a traffic jam the pick up service will be delayed